The gambling industry in New Zealand is worth an estimated $2 billion every year. Like their Antipodean cousins, Australia, New Zealanders are extremely fond of casino games, especially slots, which they call pokies. In fact, it is estimated that pokies make up 35% of the world's gambling revenue. With Kiwis loving a gamble, legislation has become a must, and we are going to take a closer look at this below.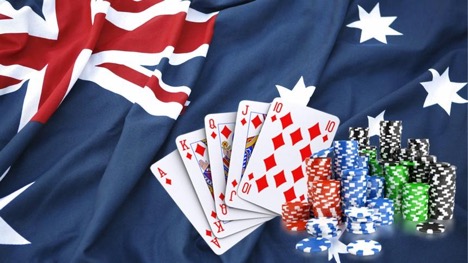 Gambling Act 2003
The 2003 Gambling Act strengthened New Zealand's existing regulations and laws regarding gambling as well as defining the industry in terms of the Internet. The act was designed by a government who are keen to negate the potential negative impact that online gambling can have on people.
This Act was amended in 2005 and 2015 to ensure that everything remained up to date, but the main gambling laws and regulations remained in place. The initial version of this Act, which was drawn up in 2002, was called the Responsible Gambling Bill. From this, the current laws and regulations were put in place to ensure high levels of security and service throughout New Zealand's online and land-based gambling sectors.
What Impact Does This Act Have on Gambling?
One of the vital regulations that the 2003 Gambling Act sets is the legal age of gambling. Anyone that is under the age of 20 are not allowed to gamble at a land-based casino in New Zealand. Furthermore, anyone that wants to bet on sports, try their luck at the lottery or purchase a scratchcard has to be older than 18. There are eight main aims of this act and we have listed them below:
Control gambling's growth
Prevent the harm that gambling can cause, including addiction
Authorise some types of gambling and not the rest
Emphasise responsible gambling
Make sure that all games are honest and fair
Decrease the crime levels associated with gambling
Ensure any money from gambling goes towards the community
Make it easy for the community to give their own opinions on gambling
Four Classes of Legal Betting in New Zealand
Under the 2003 Gambling Act, all types of gambling is considered to be illegal unless it has been authorised by the Act. Therefore, this means that any type of gambling that does not fall into one of the following four legal cases is illegal.
Class 1: This class focuses specifically on individuals who offer wagers in private settings. The law declares that any monetary prize over $500 is illegal. Furthermore, no host is allowed to make profit from any event that they are holding.
Class 2: Any club that intends to offer a type of gambling does not need a license, but the prize money cannot exceed $5000. Furthermore, the turnover has to be somewhere between $500 and $25,000.
Class 3 and 4: These classes apply to the big casino operators that provide gambling machines, table games, or both. Operators need to have a valid license given to them by the Gambling Commission. Class 3 relates to gambling prizes totaling more than $5,000, while Class 4 relates to the administration of different gambling machines.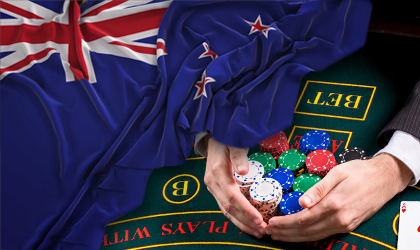 Online Gambling
For the most part, the Gambling Act applies to Brick and Mortar bookies and casinos. However, since the rise of online gambling, the Act has been amended to include different types of gambling options. Nowadays in New Zealand, the word gambling refers to all live and remote betting and includes the following:
Online poker
Online casinos
Online bingo
Online lotteries
All types of mobile gambling
The laws that prohibit New Zealanders playing at online casinos only applies to playing at online casinos that are based within the country. Kiwi casino players are not breaking any laws if they decide to sign up with a remote online casino that has no issue when it comes to accepting New Zealanders. Luckily for any Kiwis reading this page, there are hundreds of online casinos that will accept your custom.