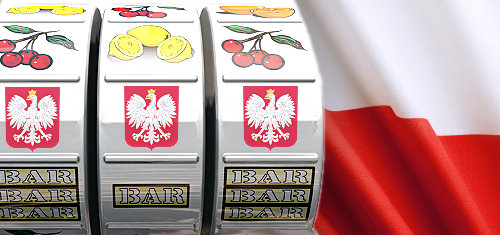 Poland has long had a successful and respectful relationship with online gaming features. From console action to casino entertainment, the Polish players online can't seem to get enough and the same is definitely said of those that make the games.
With games like The Witcher, Cyberpunk 2077, The Medium, and a varied selection of online casino slot machines, Poland has been a driving force of the online gaming industry, without many people knowing this.
In this article, we reveal the passion behind the Polish gaming scene and focus in on why the slot online is the most enjoyed of casino games.
To begin, we share with you some insight into the Polish gaming industry so you can understand how important a role it has in the context of online gaming.
Poland's History with Online Gaming
For those not enlightened by video gaming, the untrained mind would think that the games would be made and developed in either China or America. Now for a large part of the industry, this is true. But it doesn't paint the whole picture. Add a country like Poland to the dynamic and things now seem more puzzling.
Now officially 4th in the distribution list of leading nations, Poland has firmly set their target at a top 3 spot with this news. This places them behind Japan, Hong Kong, and China.
The confirmation can from the latest banking report by PKO and showed Poland had export costs of €1.24 billion. This sum roughly equates to 6.5% of global market sales.
The main selling market for Polands games are the United Kingdom, Germany, and Sweden. So, was this an accident? How on earth is Poland one of the now most important countries when it comes to gaming production?
The gaming success of this nation came about because of the European Games Developer Federation. They are there to devise policies, support the growth of studios and help in the development of a digital European ecosystem.
This was all modelled and calculated, and their meticulous planning paid off. Inside Poland, there are 66 companies focused on video gaming production and there are a further 12 that work in the online eSports sector that is expanding online casino platforms.
There is a huge push for start-up companies in Poland and this adds to the already staggering numbers already.
The more famous names within this 66-strong army of computing companies include the likes of CD Projekt, Ten Square Games, Techland, Huuuge ,11-Bit Studios, People Can Fly, and Play Way. These talented developers are then pushed by the rising stars of the industry in Poland, and this includes One More Level, Ultimate Games, Picadilla, Creepy Jar, Reality, Carbon Studios, and Flying Wild Hog.
Now, these names of business won't mean much but to perhaps an avid gamer, but to make it clearer, these are the names behind the biggest game releases that have dropped in the past 10-years.
So, this is the online gaming side of things, so where do online slots come into all this? Well, firstly, Polish players have it lucky that casinos online are accessible. This makes it possible for players to access a host of different online gambling options, the most popular of which is the slots.
No matter where you play online slot games are more popular than roulette, blackjack, video poker and slingo. There are many features that provide players with instant riches, but slot games give players the chance to win high payout prizes. These jackpots can reach into the millions, for those gambling, this is a pot of gold at the end of the rainbow.
How Polish Players Approach Online Slots
To get a further understanding of the relationship between online casino slots and Polish players, we spoke with Anna Nowak who is the senior casino games reviewer at kasynopolskaonline.com. We got her insight into online slots in Poland:
"The Polish gaming scene is somewhat immense, covering all the major sectors that exist from your humble online slot to the biggest console titles out there. One of the biggest games of the year was Cyberpunks 2077, and despite the launch having a number of major glitches, it was nevertheless one of the most successful releases of all time. This was a game that took 8 years to make and upon release, the quality was abysmal, with bugs and poor performance issues being the catalyst for a huge uproar amongst gaming fans. CD Projekt, the makers, soon began resolving the problems, announcing that DLC's would soon drop and one of them being access to a casino which players could access. This wonderful addition that combines both worlds is something that we're looking forward to seeing. Slots are hugely popular in Poland because they are so closely linked to the gaming format than say what blackjack and roulette is. Slot games come with bonuses and a chance to access features that are additional gaming levels. The jackpots are high and some use multiple prizes to provide a more frequent payout of prizes, like the progressive jackpot game or the daily must drop jackpots. Video slot machines are best are capturing that level of entertainment, excitement and dynamic visual pleasure, more than any other online casino game."
Inside of kasynopolskaonline.com, players can access free online slot machines to learn how they are played and to enjoy them just for fun without the need of registering to an online casino to play them. Their free reels can be accessed via any mobile device and their site specialises in casino bonus offers, should players out there want access to the best casino offering the hottest casino features online.
Plus, playing free casino games online is one of the best strategies to learn just how games are won and lost. And which are those to pursue and avoid.
Why Play Online Slots
Slot machine features are dynamic, entertaining and highly rewarding, and they are also the most easiest game to play online. As a player, you only need to select the slot to play, pick the amount you wish to spend per spin and click the spin button to play, that is all. The games come with a chance to play bonus rounds and special in-game features.
There are many themes and styles to choose from. There are old retro slot games for gambling on and there are slots with new innovative features like the Megaways slots that offer players dozens of reels and symbols with thousands of ways to win.
Outside of the game, a player can access online slots no deposit offers. These bonuses provide 100% free gambling for a player, the no deposit means no down payment is required to activate the offer. The no deposit bonus offer could be free spins on the reels, or a cash credit offer to play the machines for free with.
As you can see from this alone, how slots are able to provide a higher level of playing attraction to other casino-based games. Slots are different and there are lots of them. The average casino online hosts between 500 to 800 different reel titles. Each one of these with a winning jackpot to drop, so it is big business with lots of riches to be won.
New Slots to Play
The turnover of new online slots happens each week. This helps to keep casinos online fresh with exciting gaming titles.
Here are some of the new releases out this year, so far, that have been amongst the top across all the Polish casinos online.
Sherlock & Moriarty: Wowpot
Solar Winds
Basketball Star on Fire: Hyper Hold
Terminator 2 Online Slot
Adventures of Doubloon Island: Hyper Hold
From each of these and all other online casino slots real money can be won. No matter where you play, you can deposit in your local currency and win the same in return, no matter how big or small your fortune.
The success is not just confined to players in Poland, slots online have been the most popular game for a generation across the world. Developers like Microgaming, Red Tiger, and NetEnt have pushed the boundaries of gaming development for over 15-years, creating new innovative steps along the way, to keep slot machine games number one on the list of options that are presented by casinos online.
Right now, casino riches and console play have merged to form the successful platform option of eSports. Games like League of Legends, Fortnite and Counter-Strike are being played with casinos members betting on the winning teams and players.
It is only a matter of time that console games will become like slot machines and play players that achieve success within the stories that are developed, will receive a monetary reward.
It would be our guess that this evolution of gaming would most-likely come from one of the many Polish gaming developers that are out there, given they have set the standard in modern western gaming.